THE ULTIMATE ONLINE MAGIC COURSE
The Only Magic Course for Beginners You Will Ever Need
THE ULTIMATE ONLINE MAGIC COURSE
HOW TO DO MAGIC TRICKS & CARD TRICKS - FOR BEGINNERS
Have you ever wanted to learn magic tricks or card tricks like you've seen David Blaine or Dynamo do on Television? Then this is where you start. Welcome to the ultimate magic course for beginners. This is where you go from Zero to Hero in 7 days.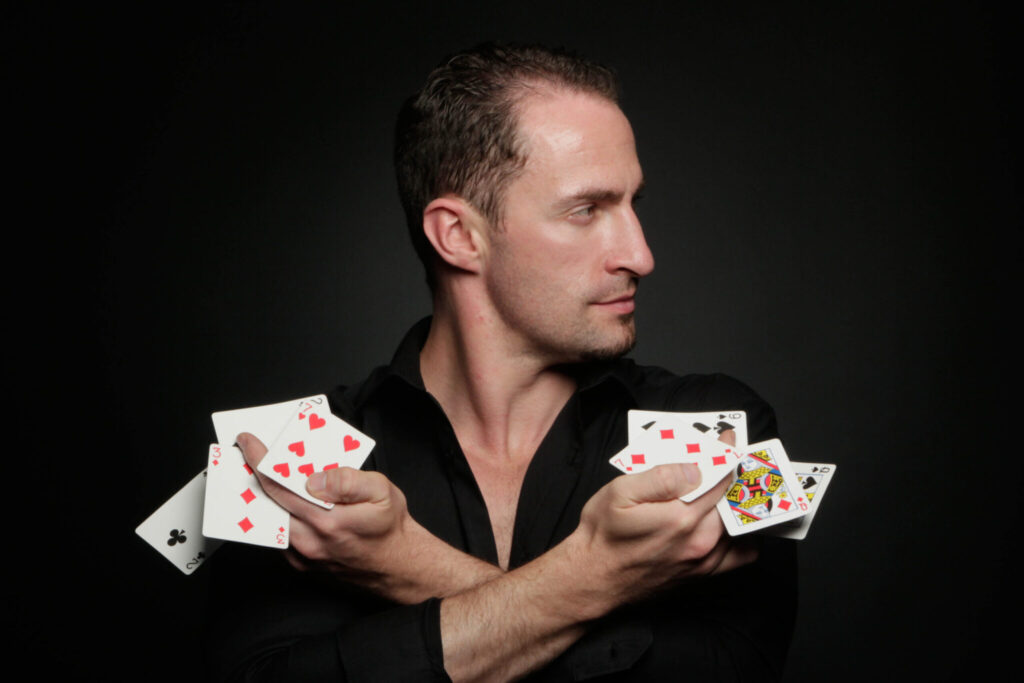 Hey, I'm Matt McGurk. I'm a professional Magician, Illusionist, instructor and British Magical Champion. 
For the past 15 years I've made a great living performing all over the world as a professional magician. I've worked for television, six star cruise-lines, and performed at thousands of weddings and corporate events worldwide.
I currently have over 7000 students worldwide and I'd love you to join us in learning the art of magic
Just what I was searching for! I literally learned how to do two tricks in the first few minutes of the course!!! Thank you for such a wonderful course. I've been amazing my wife and she has no idea how i'm doing it!
Matt is an outstanding teacher. He not only teaches you how to do the trick but really makes you appreciate the small details that make it deceptive. I had everything I needed for the course in the house already.  Also loved the jokes along the way! 
Perfect. Matt is really friendly and makes it really easy to learn. I've been a bit overwhelmed before when I've tried to learn magic, but this course made it so much easier! I'm now constantly getting asked to do tricks at parties! Really great course and highly recommended.
Have a look at our FAQ about the magic courses. Have a question that isn't answered below? Just get in touch!
Is the magic courses suitable for beginners?
Absolutely! You don't need to have been a wizard in a previous live to start learning. If you have never done magic before but want to start learning, then this is the perfect magic course for you! 
How long will it take to learn how to do magic tricks?
Not long at all! You will go from knowing nothing to be able to perform simple tricks for your friends and family in a matter of hours! The course is progressive so as you build up your skills you will be able to perform even more amazing tricks. Matt makes it easy to learn with clear step by step explanations. 
Do I need any special equipment?
Nope. Everything you will learn in these lessons will use things you can find easily around the house. The only thing you may need is a decent deck of cards and I'll even tell you where you can get some online. 
What magic tricks will I learn in the course?
Take a look at the magic course profile here. This will give you a full breakdown of everything your going to learn. You will learn how to do magic tricks with everyday objects, coins, elastic bands, paperclips and some easy card tricks that are going to get amazing reactions!
READY TO START BLOWING PEOPLES MINDS?
If you love magic, and have always wanted to learn how to do magic tricks, the this is the perfect place to start. Click the button below to start your journey into learning how to do magic tricks like a professional magician.